Product Information
More than Hydration.
Meet our blue raspberry flavour with a sweet personality and a sour attitude. This tarty twist on the classic blue raspberry flavour will leave your mouth wondering why you haven't met before.
⚡ $1.66 AUD per serving
❌ Caffeine Free
💦 Increased Hydration
🧠 Laser Focus + Cognitive Function
👀 Supported Eye Health
🦠 Boosted Immunity
• Free Express Delivery AU Wide (1-3 business days) for orders over $100*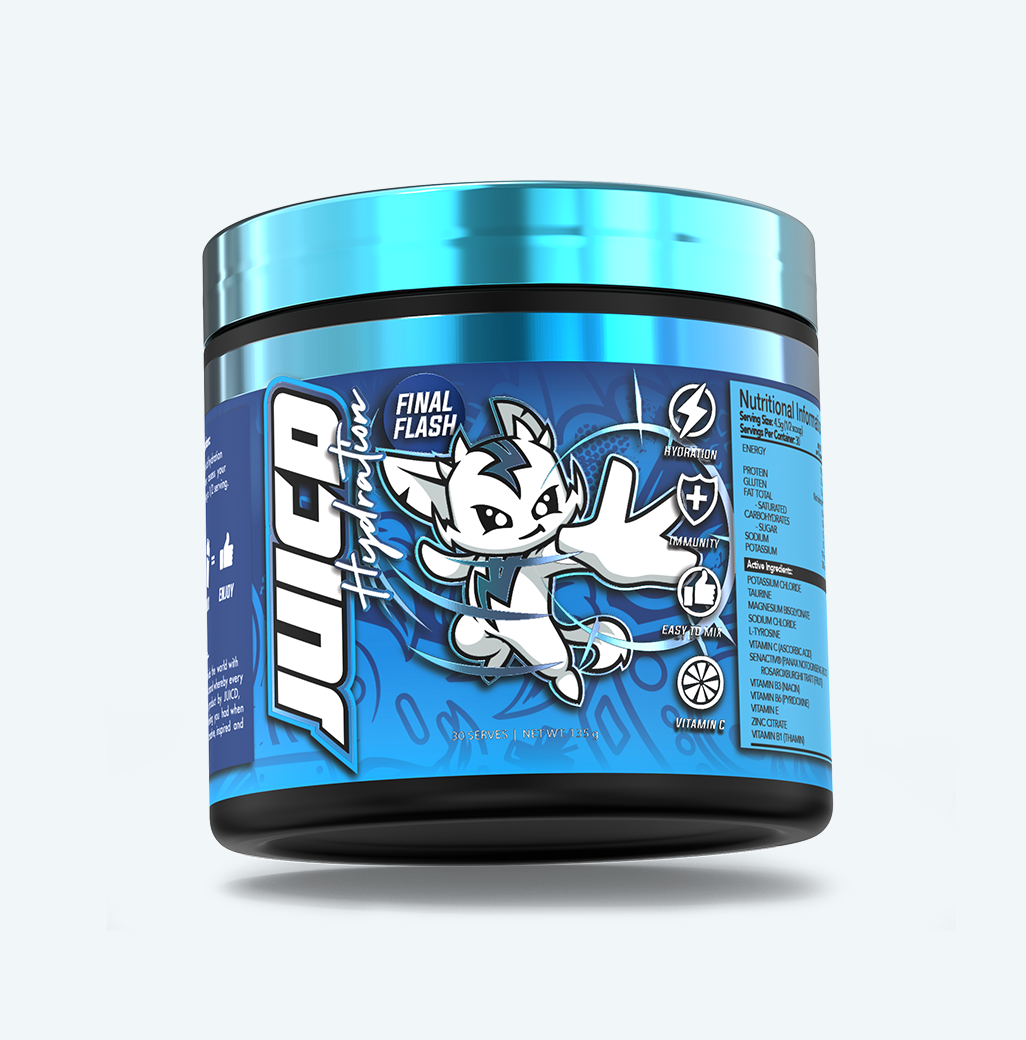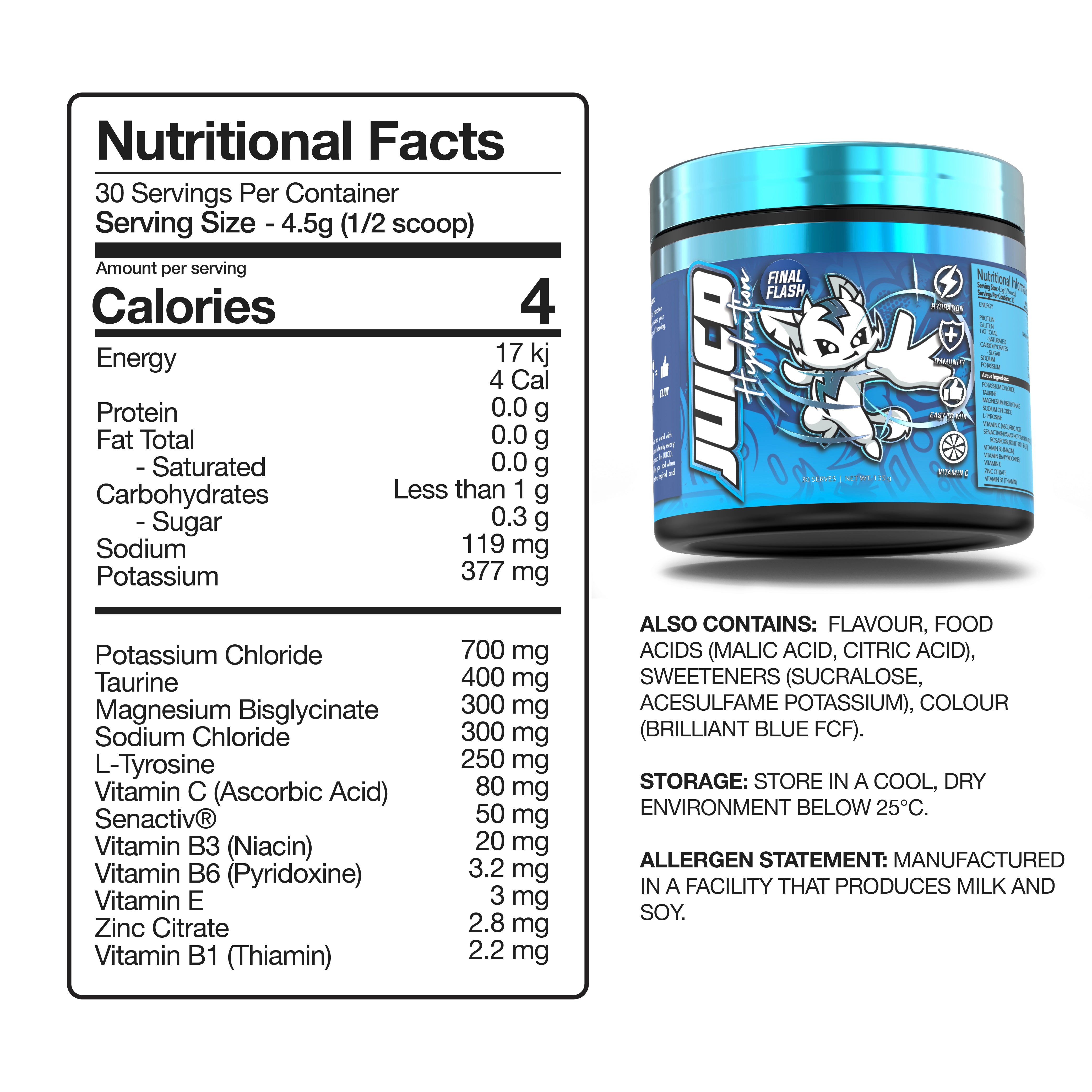 Ingredients
Zero Caffeine
JUICD Hydration is the ultimate caffeine-free, hydration formula to not only quench your thirst but provide your body with kickass health benefits to get you through the day. Our well-balanced formula will allow you to crush the competition and perform at your highest potential.
JUICD covers all aspects of Gameplay, by:
1. Keeping you hydrated
2. Increasing your focus and cognitive function
3. Boosting your immune system
4. Supporting eye health
JUICD Hydration has ZERO CAFFEINE and is the perfect companion throughout the day when you've already had your JUICD Energy and are looking for a refreshing drink to sip on.