Product Information
More than Energy.
Meet our blue raspberry flavour with a sweet personality and a sour attitude. This tarty twist on the classic blue raspberry flavour will leave your mouth wondering why you haven't met before
• $1.49 AUD per serving
• 99% Sugar Free
• Zero crash
• 8 calories
• 225mg caffeine
• Free Express Delivery AU Wide (1-3 business days) for orders over $100*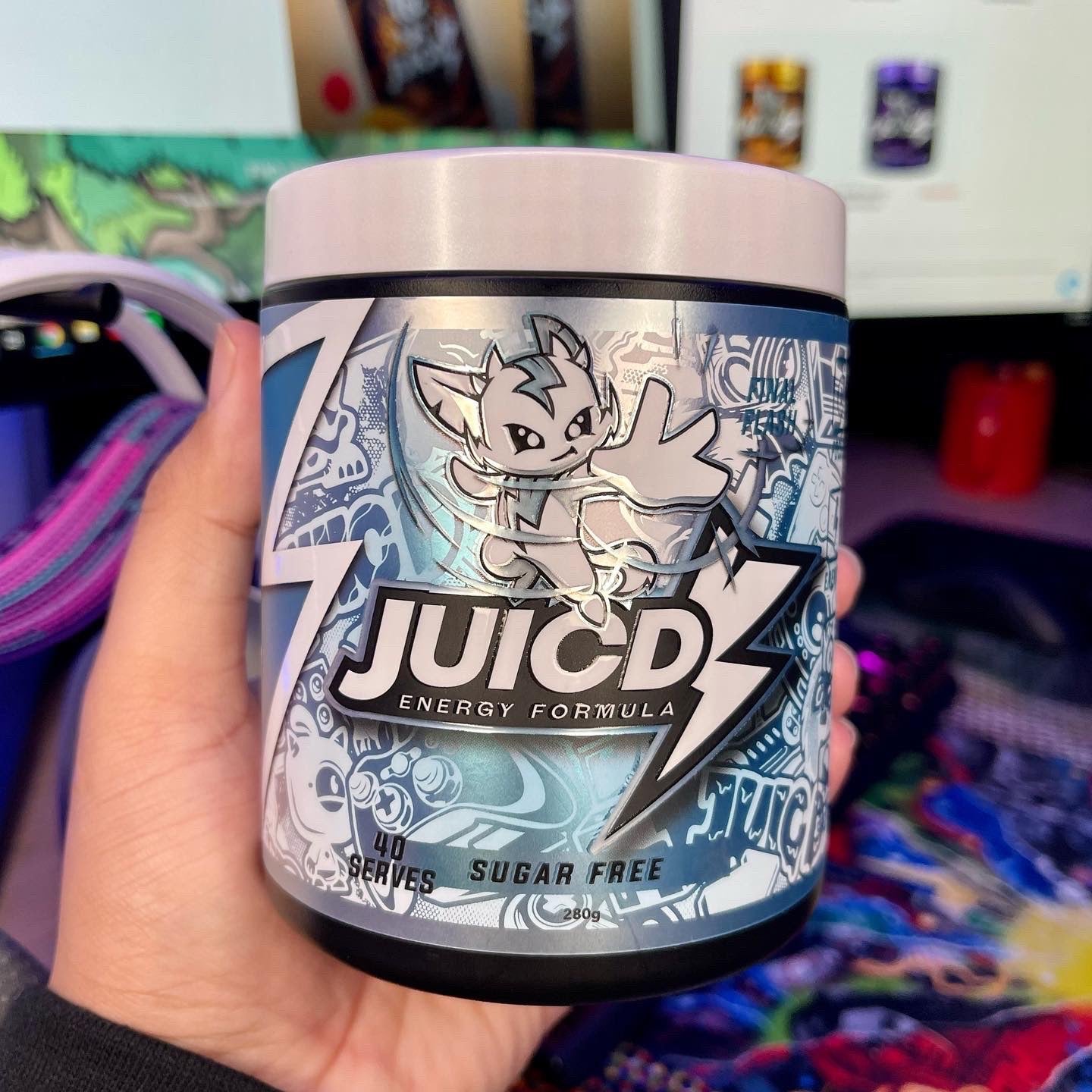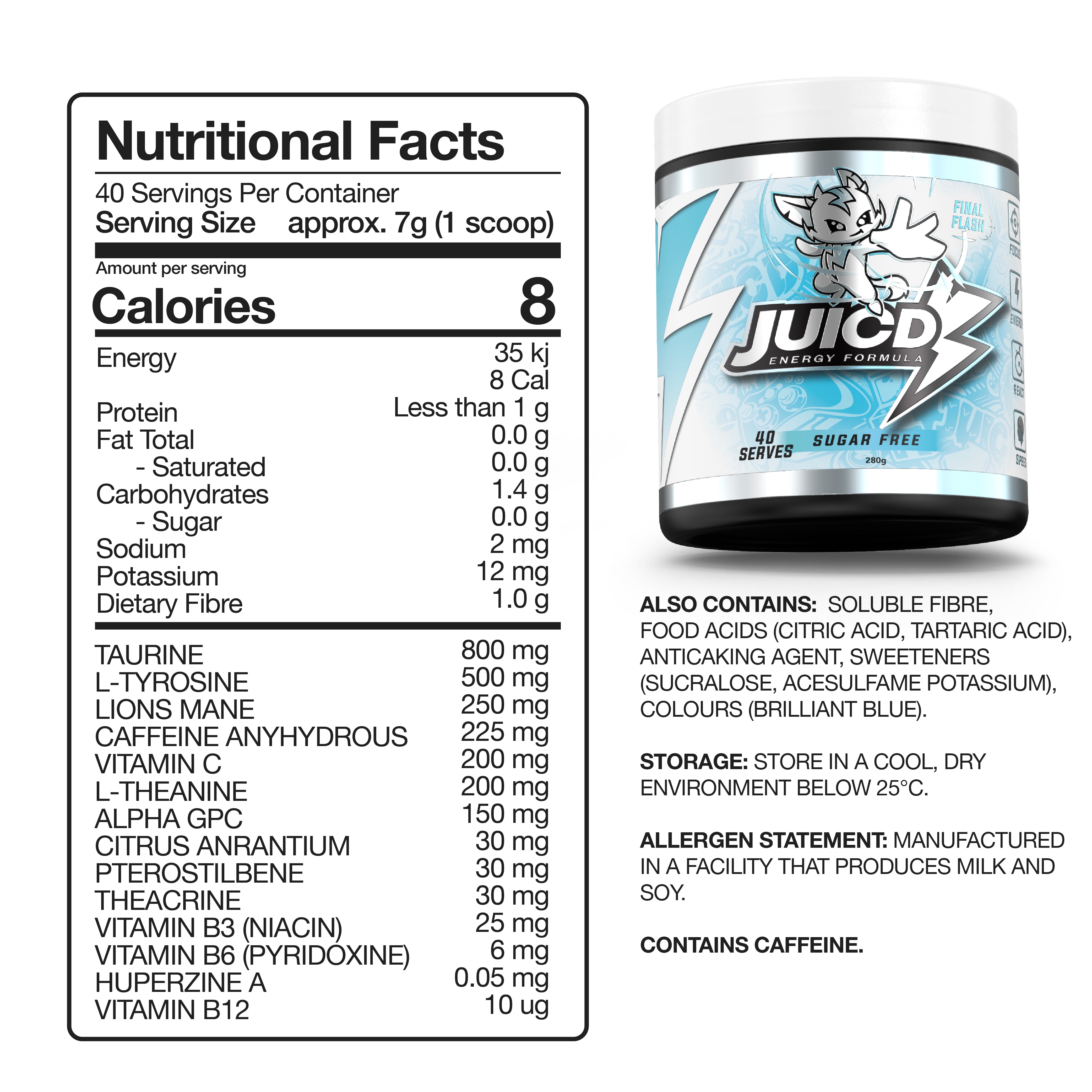 Ingredients
Zero Sugar & Crash.
JUICD Energy Formulation is the ultimate energy and focus formula designed for creators, gamers and esports athletes. Our well-balanced formula will allow you to crush the competition and perform at your highest potential.
JUICD covers all aspects of Gameplay, by:
1. Increasing your energy
2. Elevating your mood
3. Providing Clean, long lasting focus
4. Enhancing your bodies nutrient delivery
JUICD has ZERO CRASH With a tested ratio of fast to slow release stims that provide the perfect link between Adrenaline and Dopamine. This combined with nootropics helps to extend the effect of our product and make it stand out